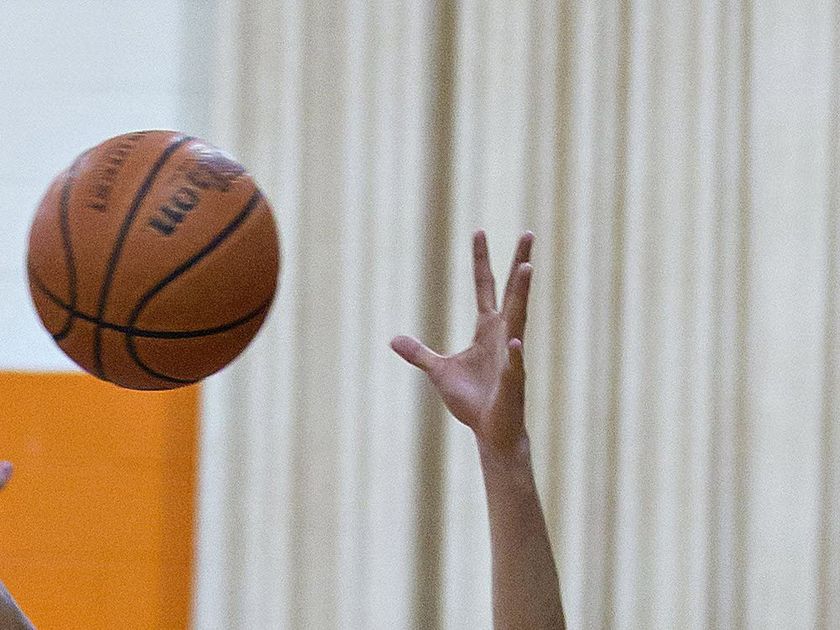 The St. John's College senior boys basketball team has had a solid start to the high school season but coach Tyler Leyzer knows there's room for improvement.
"It's been a bit of a building process so far," said Leyzer, whose team is 3-2 in Athletic Association of Brant, Haldimand and Norfolk league play.
"With the full year off, we're trying to get some chemistry among the group. That's what we've been building on."
The AABHN league is currently paused due to rising COVID-19 cases. It's hoped that the season will resume sometime after Feb. 7.
Things started slow for the Green Eagles with only 17 players trying out for the team. But Leyzer wasn't concerned.
"I knew we had enough talent," said the coach, whose regular starting lineup includes Dylan Craven, Jarvis Taylor, Liam Granasiuk, Ronan Veszyni and Adam Sincerbox.
"The players who graduated from junior, they're slowly figuring out how to play the senior game because it's a large step from junior to senior."
After starting the season with a win against Paris District High School, St. John's was edged 60-58 by Brantford Collegiate Institute.
"Credit to BCI for winning that game," said Leyzer, whose team is tied in the standings with the Mustangs. "They have some talent on their team.
"Talking with my guys afterwards, we thought we played really well that game but we missed a lot of open shots."
Leyzer said the loss was the result of a few bounces that didn't go the Eagles' way, particularly when it came to shooting.
Following a victory against Caledonia's McKinnon Park Secondary School, SJC lost 78-65 to the first-place, and undefeated, North Park Collegiate Trojans.
"I feel like we came out pretty timid in that game," said Leyzer. "We really struggled with their physicality early in that game.
"North Park is a strong group. They're very talented and execute. They're definitely the measuring stick."
Although the team didn't get the result it was hoping for, Leyzer said he felt his players performed better as the game wore on.
The Eagles then beat Assumption College just before the Christmas break, moving their record to 3-2.
Leyzer is happy with his team but said the talent is there to be better.
The Eagles are currently third in the league in points allowed per game – NPC is first and BCI is just ahead in second. And Leyzer said he feels his team can get even better on defence.
"They need to understand where everyone is on the floor, specifically on defence," he said.
"They need to rotate and help each other when they're supposed to. We need five guys working as a unit."
The coach acknowledged that North Park is leading the chase for a championship but, come playoff time, anything is possible.
Leyzer said his team can compete for a title if it cuts down on errors and plays with discipline.
But all of that is dependent on the season resuming.
Leyzer said the players would be disheartened if they can't finish the season.
"It would be almost easier if the season hadn't started than for them to get half a season and lose it," he said.
"They worked hard for half a year and to have it taken away when it's out of their control would be very disappointing."