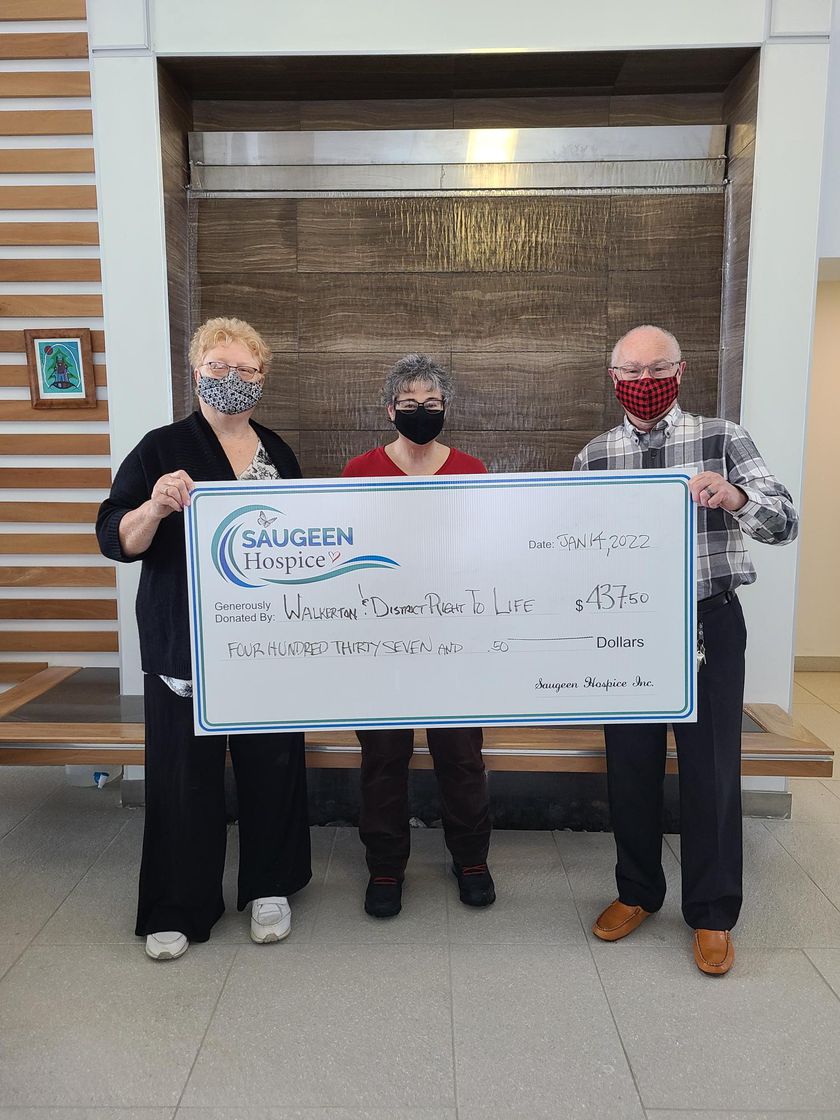 The Walkerton & District Right to Life recently presented a donation to Saugeen Hospice, Inc. to support their fundraising efforts in southern Bruce and Grey Counties.
The donation in the amount of $437.50 was made with half of the proceeds from their successful online silent auction held before Christmas. The other half of the funds raised through their silent auction were donated to the Walkerton & District Food Bank.
"We are so pleased to be able to make this donation towards the fundraising efforts for a local hospice. Hospice affirms the dignity and sanctity of life of our community members at the end of life," said Linda Freiburger, President of Walkerton & District Right to Life.
"The Saugeen Hospice Board is grateful for the generous donation from the Walkerton & District Right to Life. It is through the support of individuals and organizations in our community that our vision — to provide compassionate and professional end-of-life services to our communities in a residential hospice facility serving southern Bruce and Grey counties — will come to fruition," said Carl Kuhnke, Chair of Saugeen Hospice Inc.
Saugeen Hospice Inc invites community members interested in learning more and supporting their efforts to reach out at askus@saugeenhospice.ca and to follow their Facebook page.