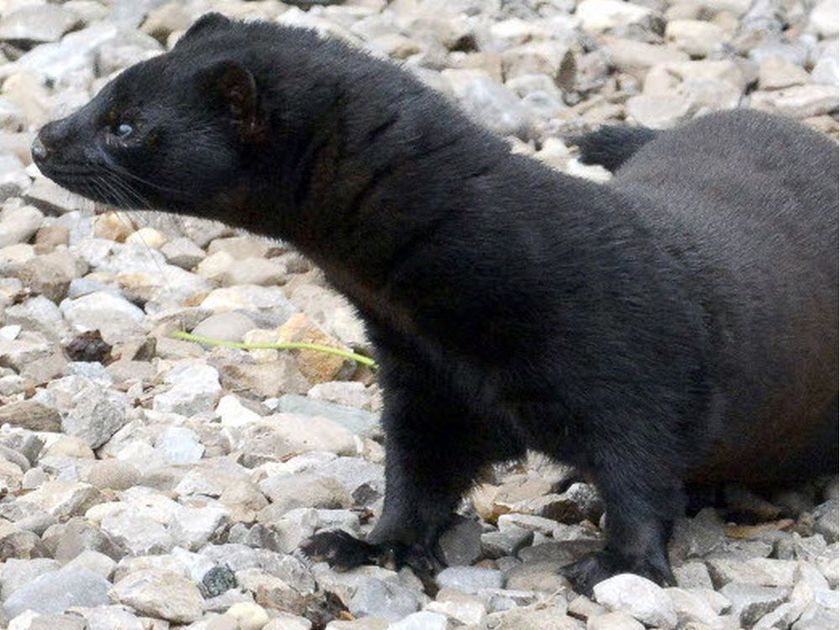 An Ontario Court trail began Monday for a Windsor-born animal rights activist who is criminally charged with unlawfully entering a mink farm just north of Kingston.
Malcolm Klimowicz, who now resides in Montreal, has been charged with break and enter related to a 2017 incident when he allegedly entered a mink farm in South Frontenac, Ont., in the middle of the night to document the living conditions of the animals, then shared the recordings online in a YouTube video.
During the trial's opening, several videos showed Klimowicz on podcasts and televised news interviews after he posted his mink farm video online — staunchly defending his actions.
"I was open about it," he said during a news interview played in court. "My goal was to go inside these fur farms, show the activities going on inside these mink and fox farms and how animals are treated.
"Activists are going to keep going on these farms and exposing cruelty. If they want to fill the jails, we will fills the jails. I admitted trespassing onto the farms and exposing this. They are targeting me (with criminal charges) because of these videos."
On Boxing Day 2019, Klimowicz also led a Windsor group of 10 demonstrators who unfurled a 27-foot banner with the message "BAN FUR FARMS" and tied it to the Central Avenue overpass at the E.C. Row Expressway.
In a Kingston courtroom linked on Zoom, the prosecution on Monday presented Klimowicz's original three-minute video from inside the mink farm in South Frontenac.
The images were accompanied by Klimowicz reading a script with ominous background music while showing mink in cages with feces and squalor. In his video, Klimowicz contended that the minks are killed about a half year after they are born without every leaving captivity.
In some videos shown in court, he admits to trespassing on fur farms across Ontario five times to create his videos.
In the interview videos, Klimowicz referenced how similar illegal farm break-ins and videos in Europe eventually led to governments banning fur farms. He said he believes it justifies his actions at the Kingston-area farm.
But the prosecution's first witness — farm owner Walter Freeman — detailed how he has been through a handful of inspections in recent years and received various certifications for his mink farm operation.
The farm has been operated by his family without any incident or complaints for nearly a century, he testified.
He told the court how he had no knowledge Klimowicz had illegally entered his property until he saw his YouTube video online about six months later. A complaint to police led to the break-in charge against the defendant.
Freeman testified that he received about a half dozen attack phone calls and emails following the posting of the YouTube video by Klimowicz. He has since been forced to beef up security on his mink farm to include video surveillance and a night security guard.
The farm owner identified property and mink cages shown in the video evidence as his. He said the cages often look dirtier in the middle of the night with day-old food that starts to rot because staff only cleans them out daily each day at 7 a.m.
If anyone asks him for a guided tour of the farm he would honour the request, Freeman testified.
"(Klimowicz) did not have permission to be on the farm," Freeman told the court.
The trial resumes Tuesday.