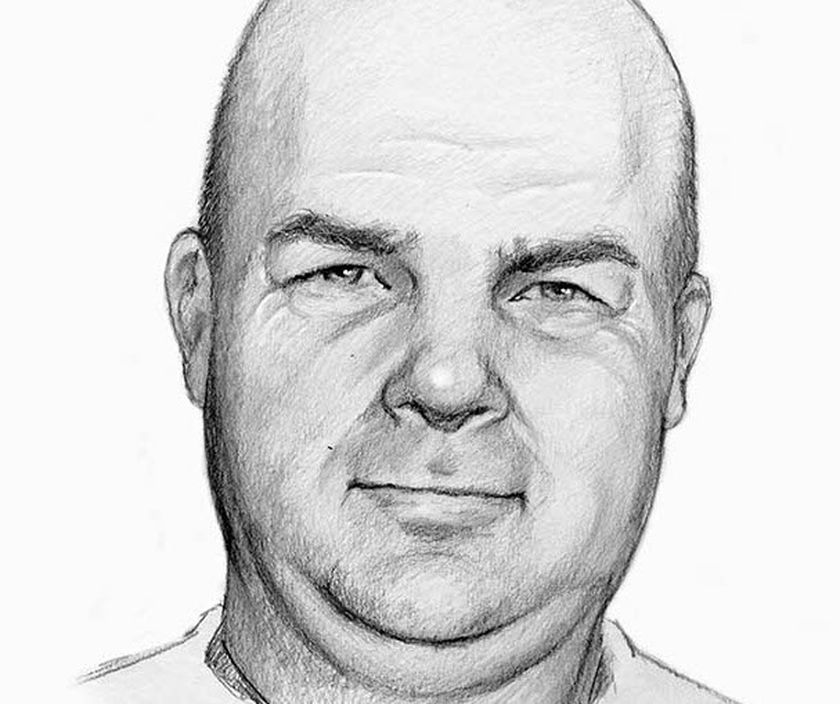 The OPP is hoping a new forensic sketch may assist in locating a man who disappeared a dozen years ago from an area north of Sturgeon Falls.
Robert (Robbie) Aho, 31, left Land O'Lakes Cottages in Marten River — located midway between Field and Temagami — on Oct. 12, 2009. 
"A few days after his disappearance, some of Robbie's belongings were found along Highway 64 near Pozniak's Lodge and Arthur's Road," the OPP said in a release.
"OPP members conducted a ground and air search along the Marten River area, but were not able to locate him."
The OPP has now shared a video on social media and circulated a new sketch — showing how Aho would look at the present time — in the hope that it might bring about new information in the missing person case.
Aho is described as 5-foot-7 and about 165 pounds, with a medium build. He is Caucasian, has blue eyes and a shaved head. He was last seen wearing a blue-and-white long-sleeved Toronto Maple Leafs shirt, blue jeans, black vest and a blue baseball hat. 
He was carrying a bag of his belongings and he may have changed his clothing. Aho has epilepsy and had enough medication to last him a few days at the time of his disappearance.
To view the video, visit tinyurl.com/5x99nv4e. 
Anyone with information is encouraged to call the OPP at 1-888-310-1122 or Crime Stoppers at 1-800-222-8477 (TIPS).