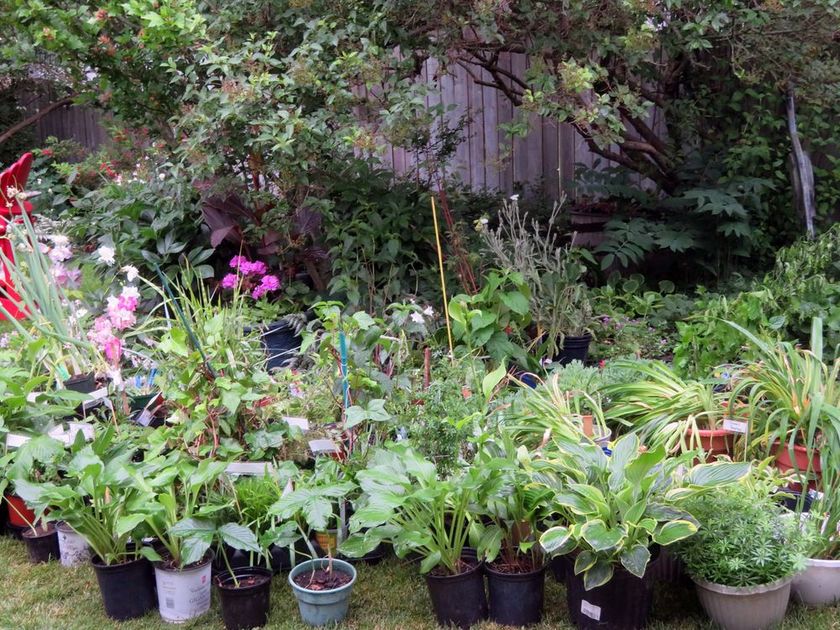 People have an inborn need to connect with nature.
But how do you connect in a world where homes are getting bigger and yards are getting smaller?
The answer may lie in planting a few trees.
The Woodstock Horticultural Society is hosting its next virtual meeting, Small Trees for Small Spaces, on Oct. 12 at 7 p.m.
The fall season might be the time to put your garden to bed, but for those not quite ready to put away their planting spades, avid gardener and conservationist Cathy Kavassalis, the guest speaker at the virtual event, is ready to share her tree-planting ideas.
"Cathy is highly regarded. Today, some yards don't have the room for big trees. The meeting is about choosing the right trees for smaller beds," says Carol Henshall, secretary at the Woodstock Horticultural Society.
This may include the discovery of a native tree.
"Or maybe it's about finding a good pollinator. The meeting can help you find out more about what you can plant," Henshall says.
The event is open to everyone – $5 for non-members and free for members. An annual Woodstock Horticultural Society membership fee is $15.
The Woodstock Horticultural Society encourages interest and improvement in horticulture and related environmental issues.
"We planted a couple trees at Cowan Fields three years ago, a maple and an oak," Henshall said. "We look after the planting of flower troughs in downtown Woodstock. Members have made planters for community housing and we've also made Christmas planters."
The Woodstock Horticultural Society is a co-sponsor for the City Beautiful Awards. Members take part in community planting, monthly meetings, flower and vegetable shows, plant auctions, plant sales, and regular member outings. Society events include educational guest speakers and advice from master gardeners.
You don't need to have a green thumb. The society welcomes all levels of expertise with a goal to educate and serve the community.
"We have gardeners with lots of experience and we also have new gardeners, and our master gardeners offer a lot of information. They can answer any of your questions."
The Woodstock Horticultural Society was established in 1883.
With more than 50 members, Henshall says the society is always eager to welcome new gardeners, with or without any gardening knowledge.
"We are always offering educational workshops and guest speakers. There are many opportunities to learn," Henshall said.
During the pandemic, the Woodstock Horticultural Society has been offering virtual programming.
"People are not getting out as much. They are more withdrawn and staying home, trying to keep safe. We wanted to find a way to encourage engagement," Henshall said. "We knew we had to do something about it and we've had some very interesting guest speakers join us virtually and from all over because they didn't have to travel."
The society plans to continue to hold virtual meetings in the new year.
"Hopefully, by spring, we can all get together again,"Henshell says.
The Woodstock Horticultural Society offers bursaries for post-secondary students interested in agriculture or horticulture.
"We need young blood. The society has been around for over 139 years. We don't want it to die," Henshall said. "People should get involved, partly for tradition, partly for knowledge, but mostly because it's fun."
For more information or to register for the next virtual meeting visit the Woodstock Horticultural Society Facebook page.